Best Mover and Packer in Nanakramguda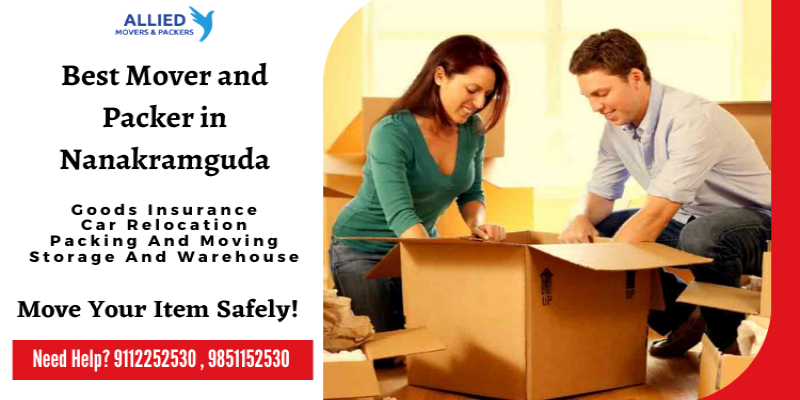 Know about Nanakramguda
Nanakramguda is located in the Financial District. Nanakramguda is famous for there IT, real estate, and architecture in Hyderabad.The Nanakramguda Village just nearby to this IT Suburb.
Relocation in Nanakramguda
If you are finding a Packer and Mover For relocation from old to new home or office. You must be in tension on how to do that personally, You don't need to do it by yourself as we are here to assist how to do this without any hectic.
How to Plan the relocation?
You just pack your bags of important things and luxury items like gold, laptop cash, and an overnight bag of clothes and necessary things which you need to take with you. then give us a call. Our executive will ask you simple questions like how much beds, sofas, anything special like plants temple, etc and we will give you a budget review and if you find us interesting then we will make an appointment with you regarding a free quotation and our employees will make a list of goods which will be transported. And what you have to carry yourself. According to that, you will get the exact budget and you just need to finalize your date of shift.
Why should you hire us?
Hyderabad needs the most effective packaging and relocation facilities. You need a service provider with offices and factories in the major cities of India such as Hyderabad. Thanks to our unique addition to the home shift industries.Our instant quotation and reservation service. We claim to be the best Hyderabad packers and movers. This is conveniently given to all our customers through our application, website, and free of charge. Our team of experts enables our customers to have every time a stress-free change experience. We provide door-to-door liability insurance in addition to our core programmers'
What is moving insurance?
We give complete Moving insurance for all the items which are our responsibility. We only give two types of moving insurance - Goods transit insurance and All-inclusive insurance.
Goods transit insurance If we misplace any of your things or broke anything we will provide you full claim of that. It means that any harm in transit happens to your goods. The transferable insurance you have hired for your move from the moving company is not required. You can also buy insurance from a third party. It would, however, be a smart decision to buy transit insurance of products from the same firm you hired. Products transit insurance can, I 1,5% of the declared value of the goods, be used at a high nominal price.
Inclusive insurance pays the expenses of product loss throughout the change process. This form of moving insurance could be costly because moving businesses have to substitute or compensate money for every lost or broken product during shifting. The protection among all together can be used at a handling fee of 3 percent. You cannot purchase insurance on the move from third parties both. Your chosen movers and packers only have this form of insurance.